High Ropes at Ripley Castle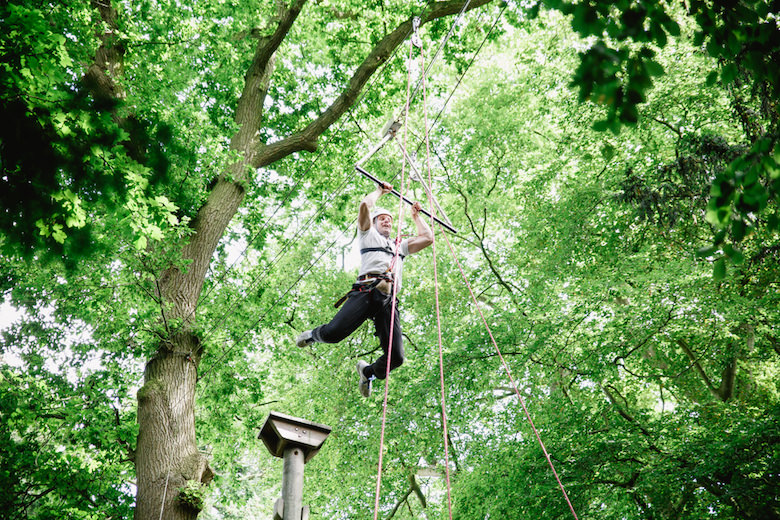 Süre: 60 Dakika (Tahmini)
Lokasyon: Harrogate
Ürün kodu: Ripley High Ropes
If you wish to book for today then please call us so we can fit you in.
If another date you require is not free or you have a larger group than showing available, please contact us directly so we can book you in manually.
The minimum age for this activity is 8 years old.

Adults are aged 16+.

Please note that you may be on a session with other people.
Duration
The length of this session will vary depending on how many people are booked on;
2 - 4 People = 1 Hour
5 - 8 People = 2 Hours
9 - 12 People = 3 Hours
Please note that because these are open session you may be on the course for up-to 3 hours.
If you would like to know how many people are booked onto your session, then please contact us the day before your event so we can tell you the duration.
When booking activities with Live For Today you will gain 30% off accommodation at The Boar's Head (Friday & Saturday nights must include a 2 night stay) so why not stay the night!
Set in the historic village surrounding Ripley Castle, The Boar's Head is a beautiful old Coaching Inn and one of the 'Great Inns of Britain'.
Dining at The Boar's Head is also a treat, they serve a wide selection of dishes from formal dining to pub classics, using as much produce from the nearby Ripley Castle Estate & Gardens as possible.
They also serve a selection of popular local real ales and have guest beers on a regular basis including some rare gems, so there is always a reason to pop into the bar.